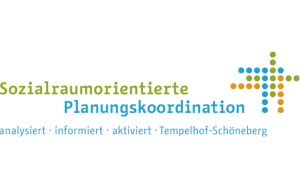 We are a non-profit organization dedicated to promoting a culture of wellbeing & diversity.
Our focus is on providing a sense of belonging to people who are affected by different forms of discrimination.
To do this, we offer a variety of social projects, workshops and seminars which
combine art, music and movement therapeutic methods.
All our events and workshops are free of charge!
Music therapy exercises helps to create a group feeling, connections and even friendships between people who did not know each other before.
Art is a powerful tool to form a connection with yourself and others. We use art therapy exercises in our projects and workshops to help promote a sense of belonging. 
Movement exercises like yoga are a great way to get in touch with your body as well as connect to others around you. We help people feel at peace and safe in their surroundings. 
Belonging through art workshop: I managed to come closer to myself again and met inspiring people. I was looking for connections, which I gladly found. Moreover, I gained hope for the future and made some great art works.
Practicing "Flowing from yoga into art making" with Christina and Roxana was very relaxing and inspiring. It helped me to center myself and see how I can take better care of myself. I stretched and painted out what bothered me before. After the workshops I felt light and belonging to a group of warm-hearted authentic people.
I can't be helped!...but all encounters are helpful.....in security, safety and "on the same wavelength"! They give a healing "something". If the music, the imagination and the body are stimulated, what is still missing for the happiness research of each individual? What excited me is the openness with which we spent the time together....celebrated....enjoyed....cherished....loved!
September

2023

Mon
Tue
Wed
Thu
Fri
Sat
Sun

2

Art & Music Saturday (Schöneberg)

•

4

Belonging through sounds & music (Berlin-Schöneberg)

•

6

Belonging through art expression (Berlin-Schöneberg)

Project factory (Online)

• •

11

Belonging through sounds & music (Berlin-Schöneberg)

•

13

Belonging through art expression (Berlin-Schöneberg)

•

18

Belonging through sounds & music (Berlin-Schöneberg)

•

20

Belonging through art expression (Berlin-Schöneberg)

Project factory (Online)

• •

24

Art, Music and Yoga Sunday (Kreuzberg)

•

25

Belonging through sounds & music (Berlin-Schöneberg)

•

27

Belonging through art expression (Berlin-Schöneberg)

Project factory (Online)

• •