What? Together we will strengthen our sense of belonging through creative activities. And all this in a pleasantly supportive atmosphere. 
The workshop is open to people with all social and cultural identities. There will be a guided music, art workshop and yoga workshop, as well as some snacks and a get-together. No prior experience is needed, come as you are!
Language? English & German. But also speak Greek and French.
Where? Different locations in Berlin.
Price? Like all of our activities, this event is for free!
Weekly Workshops Berlin-Neukölln

Where? 
Give Something Back to Berlin
Lenaustrasse 3, 12047 Berlin (1st floor)
Nearest metro station: Hermannplatz

At the moment not happening!
Let's create a network for people who want to make a difference in the social sector.
 Whether you are a founder of an NGO, an employee or a volunteer, we welcome you!
We exchange ideas, get to know each other, help each other with tips and tricks and encourage each other to achieve great things.
Our motto: You know each other – You help each other!
Who leads it? Roxana and André, the founders of Wellbeing for Everyone. 

Of course the whole thing is FREE.
We look forward to meeting you soon.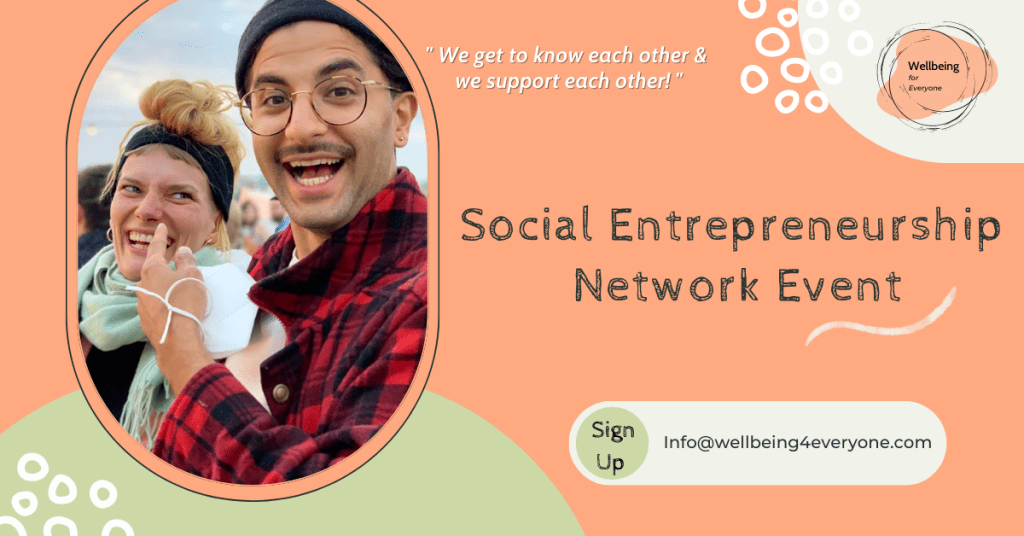 Get inspired by our previous events
Do you want to experience somatic practices encouraging self-reflection and connections? We offer different combinations of wellbeing experiences all around the world.